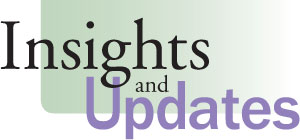 You know it is forbidden, but sometimes it's so hard to resist. You hear that chime from your pocket or the cup holder and you want to look. You know you shouldn't but what if it's something important, like breaking news on the status of your fantasy football running back or an update on what that person you kind of knew in high school is having for lunch. You can't resist: You reach for your cell phone and seconds later you see flashing lights in your rearview mirror.
The temptations are so great and New York knows that. That is why New York has become one of the many states to enact legislation making it illegal to text (or use Facebook, Twitter, Instagram, Snapchat, etc.) and drive.
Under New York state law, it is illegal to use a cell phone or portable electronic device while you drive. Illegal activity includes holding a portable electronic device and composing, sending, reading, accessing, browsing, transmitting, saving or retrieving electronic data such as email, text messages or web pages.
If you use a portable electronic device while you drive (except to call 911 or to contact medical, fire or police personnel about an emergency), you can receive a traffic ticket and be subject to a fine and a surcharge. This surcharge means that your auto premium can be increased or your insurance could be canceled or nonrenewed if there are other tickets or accidents.
Conviction of a texting violation will also result in five points being added to your Department of Motor Vehicles driving record. If you receive 11 points in an 18 month period, your driver's license may be suspended.
http://www.parsonsinsurance.com/wp-content/uploads/logo-insights.jpg
140
300
Web Admin
http://www.parsonsinsurance.com/wp-content/uploads/ParsonsLogo3.png
Web Admin
2016-02-02 08:33:00
2016-02-02 08:33:23
New York texting laws