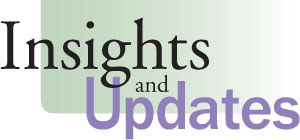 Watch out for 'bait and switch'
This time of year, many people look for a replacement vehicle. Perhaps your car has seen better days after enduring yet another Northeast winter full of snow and salt. Before buying a new car, make sure you are aware of a practice that could have you paying unexpected insurance premiums.
When applying for auto insurance, you often will be asked if you have had any auto accidents or traffic infractions recently, which can be easy to forget. Unfortunately, a bad memory can have repercussions on the premiums you pay.
Insurance companies factor auto accidents and traffic infractions into the premium you pay for your auto insurance. Forgetting to disclose an accident or traffic violation could result in an artificially low premium. However, the insurance company eventually will run a motor vehicle report and discover the missing accident or ticket. Then the insurance company will increase your premium to reflect the increased risk. Unfortunately, under the law, insurance companies can increase your premium within the first 60 days of a new policy. This means that the terms and price you agree to today for a policy could increase dramatically 60 days from now. This practice is known as "bait and switch." You are enticed by an artificially low price, only to have the premium increased at a later time when it might be too late to find a new policy.
The good news is that you can do something about this. Our agency can run your motor vehicle report before you sign your new auto insurance policy. This ensures that there will be no surprises down the road with an increase in premium. We can help you, so the only thing you will need to worry about is whether you want a vehicle in Cherry Red or Midnight Blue.
https://www.parsonsinsurance.com/wp-content/uploads/logo-insights-3.jpg
140
300
Web Admin
https://www.parsonsinsurance.com/wp-content/uploads/download-1-300x136.png
Web Admin
2019-07-15 14:59:48
2019-07-15 17:13:59
Watch out for 'bait and switch'