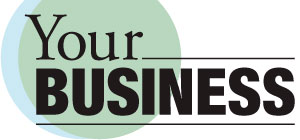 Winter wonderland and your business

Winter is a time for office parties, end-of-the-year audits and planning for the next year. It also can be business-as-usual when bad weather arrives. While it's important to make sure all your employees are safe, you have customers who depend on you to be open all year long.
There are some steps you can take now to make sure your business is ready for the winter.
The structure
When was the last time you really looked at the building housing your business? Now is the time to inspect windows and doors for air leaks; service your HVAC system (and generator) to make sure it's running at 100 percent; and cover any central-air units; etc. Are there any trees or bushes that need to be trimmed, so they aren't brushing up against the building? Do you have a plan to clear your parking lot and sidewalks of snow and ice, should it become necessary? What about the snow load on your roof? How will you determine if it needs to be cleared? Since your employees and customers will be accessing this area, you want to make sure it is safe.
The plan
The goal is to remain open during normal business hours. However, inclement weather may cause you to close earlier or not open at all. Do you have a plan to notify your employees about an office closing? Do they know the plan? The perfect time to plan for such an event is now—not when a storm is moving into your area. Let your employees know what is going on regarding the weather and establish a phone tree so everyone is notified in a timely manner about a closing.
The policy
A good insurance policy can give you peace of mind. It can offer protections if someone slips and falls on your property. It can cover the expense if a heating unit breaks down. It also can help defer the costs if a business needs to close down unexpectedly. Does your commercial insurance policy offer you these protections? That's why we are here. Give us a call today. We'll be happy to review your insurance policy with you to make sure you have the coverage that is right for your business.
Now that you've inspected your business, laid out a plan and talked to us … breathe. You are ready to enjoy the joys of a winter wonderland, without worrying about what might happen to your business.
http://www.parsonsinsurance.com/wp-content/uploads/logo-yb.jpg
140
300
Web Admin
http://www.parsonsinsurance.com/wp-content/uploads/ParsonsLogo3.png
Web Admin
2014-11-07 11:38:12
2014-11-07 11:38:12
Winter and your business