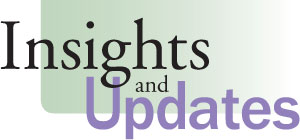 Are you thinking of purchasing a car? Did you know that New York state may require a photo inspection of a car before an auto insurance policy can be issued?
This inspection documents the existence of the car; its physical condition; and existing options and accessories. It is designed to reduce the cost of automobile physical damage insurance coverage (e.g., collision and comprehensive) and reduce the possibility of fraudulent claims.
Recently, the Department of Financial Services, which oversees the insurance regulations in New York state, adopted a new regulations that will make it easier for auto insurance policyholders to comply with the state's mandatory photo inspection rules.
The new regulations include the following changes that will affect policyholders:
An increase in the inspection deferral period from five to 14 calendar days.
A reduction in the minimum time frame from four years to two years for a policyholder to be eligible for an inspection waiver for an additional and/or replacement automobile when the policyholder has been continuously insured for automobile insurance, with the same insurer or another insurer under common control or ownership.
The allowance of an inspection waiver when a policyholder under a new policy had the automobile continuously insured for physical damage coverage by a previous insurer that inspected the automobile within the prior two years.
Recognition of the use of new technology (e.g., digital photography; electronic storage and retrieval of inspection reports and photographs; and use of email).
The expansion of the current renewal inspection notice requirement from 33 days prior to renewal date to at least 45 days, but no more than 60 calendar days prior to the annual policy renewal date in order to track the law.
The amendment of the definitions to clarify the types of vehicles subject to the inspection requirement and establishes definitions for a new, unused automobile; durable medium; and new automobile dealer.
If you are thinking of buying a car, it's a good idea to give our agency a call before you head to the car dealership. We can help you crunch the numbers to see how much your premium will change and we can help answer any questions you might have about your insurance policy.
http://www.parsonsinsurance.com/wp-content/uploads/logo-insights.jpg
140
300
Web Admin
http://www.parsonsinsurance.com/wp-content/uploads/ParsonsLogo3.png
Web Admin
2015-10-19 10:44:52
2015-10-19 10:44:52
Want a car? Don't forget the photo inspection