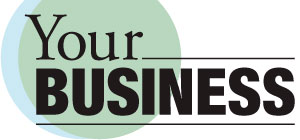 Is your HVAC system ready for spring?

Spring officially has arrived, now is the time to address the health of your HVAC system. The heating and air conditioning apparatus in your building needs regular maintenance almost as much as your customers and employees need fresh, clean air. Plus a well-managed HVAC system is vastly more efficient than a leaky one, which means you can think of the repair costs as a small investment.
Like a companies car, seasonal tune-ups can help keep your HVAC system in tip-top shape, and you'll probably want to find a trusted professional to schedule and perform maintenance. Also, with recent strides in energy efficiency, you shouldn't hesitate to replace cheap, older parts before they break. While professionals do the heavy lifting, there are some simple steps you can take on your own.
A clean system works smarter: make sure whoever is responsible dusts buildup reduces airflow, ultimately increasing the load on your entire system. Take care to have coils cleaned and air filters replaced regularly, but make sure to use only manufacturer recommended filters. It also pays to look for trouble before trouble finds you. Ensure regular inspections are performed, checking ductwork and piping for visible damage or leaks. You usually can repair a leaky duct with a little sealer, tape and insulation. Following these simple guidelines will keep your system healthy and your energy bill manageable.
Despite your best efforts, HVAC equipment will break. Is your business protected? Equipment breakdown insurance—also known as boiler and machinery insurance—can be purchased to cover mechanical or electrical breakdowns to your HVAC system and the potential business interruption that may result. Give our agency a call. We can review your insurance policy to make sure you have the insurance coverage you need to help should your HVAC and other systems decide to take a spring break
http://www.parsonsinsurance.com/wp-content/uploads/logo-yb.jpg
140
300
Web Admin
http://www.parsonsinsurance.com/wp-content/uploads/ParsonsLogo3.png
Web Admin
2015-07-20 09:16:08
2015-07-20 09:16:08
Is your HVAC system ready for spring?