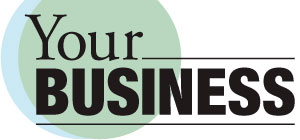 Company sponsored teams: Don't strike out
You have some employees who have approached you about supporting a company softball team. They have come to you, the business owner, for financial assistance in purchasing some bats, uniforms (T-shirts), hats and balls. You don't see a problem with it; maybe you'll get a little advertisement out of it, so you go ahead and write the check.
Now as you step back, you think, "Did I just expose my business to something I shouldn't have?" Numerous court cases have said so, from a liability perspective to a workers' compensation perspective. There are several points to consider:
Is participation mandatory?
Have you made your employees feel they are expected to participate? Has company involvement in the team gone so far as to adjust workers' schedules so they can participate in the games? If so, then you can expect that any injuries will be covered by workers' compensation, because this can be construed as having said that playing softball was effectively part of their job.
Stay away from home
The location of the games is important. If a game is played on the employer's property—even if it's a pick-up game during lunch—it probably is going to be covered by workers' compensation.
Does your company stand to gain anything?
This is one aspect that tends to carry the most weight in workers' compensation cases. If it can be proved that you (your company) stood to benefit or gain from the team's or an individual's performance, that person—if injured—will be granted workers' compensation.
If you are innocently sponsoring your employees who want to bowl, play softball, etc., you are in the clear. To be on the safe side, you may want to ask your employees to sign a waiver stating that they are playing on their time and such activities have nothing to do with their work.
If you have any questions or concerns, give our office a call. We'll be happy to help you determine if you have proper coverage in place so you can have peace of mind when enjoying the game.
http://www.parsonsinsurance.com/wp-content/uploads/logo-yb-1.jpg
140
300
Web Admin
http://www.parsonsinsurance.com/wp-content/uploads/ParsonsLogo3.png
Web Admin
2017-05-02 11:06:33
2017-05-02 11:09:04
Company sponsored teams: Don't strike out