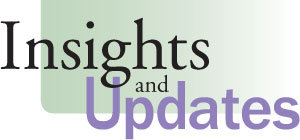 Safety first is a slogan used in thousands of situations from apple picking (e.g., watch out you don't twist your ankle on a loose apple) to wrestling bears (e.g., bears are dangerous). Perhaps nowhere is "safety first" more important than when driving with children. In recent years, many states have enacted strict child seat-belt rules in order to protect children of all ages when traveling in an automobile. New York is no exception.
Under New York State Vehicle and Traffic Law Section1229-c, every child under the age of 16 must be in a safety restraint of some kind when in a vehicle. The type of restraint depends on the age and sometimes the weight of the child.
Children under the age of four are required to be secured in a federally approved car seat. The car seat must be attached either by a safety belt or some sort of universal child-restraint anchorage system. There is an exception to this law for children under the age of four who weigh more than 40 pounds. Any child who fits in this classification may be restrained in a booster seat with a lap and shoulder belt.
Children from age four to seven must be restricted using a booster seat with lap and shoulder belt or a child safety seat. Of course, there is an exception to this rule for children who are more than four feet, nine inches tall or more than 100 pounds: Children in this class are permitted to use a seat belt that has both a lap belt and a shoulder harness. Children over the age of eight are permitted to use a seat belt that has both a lap belt and a shoulder harness.
Adhering to New York's laws keep your children safe, and it will help minimize damages in the event of an accident. If you have any questions, contact our agency. We'll be more than happy to discuss your automobile liability with you.
http://www.parsonsinsurance.com/wp-content/uploads/logo-insights-1.jpg
140
300
Web Admin
http://www.parsonsinsurance.com/wp-content/uploads/ParsonsLogo3.png
Web Admin
2017-01-30 09:23:43
2017-01-30 09:23:43
Child seat-belt laws