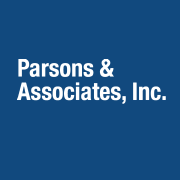 Parsons & Associates, Inc. 85th Anniversary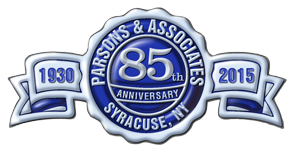 Parsons & Associates, Inc. 85th Anniversary
Dear Clients & Friends:
Eighty-five years ago, fresh from the Wharton School of Business, John C. Parsons founded an insurance agency in Syracuse, NY.  Over the years, the name has changed several times and eventually evolved into what is known today as Parsons & Associates, Inc.
Thanks to you, and those before you, today's Parsons & Associates, Inc. has grown to become a full service, third generation family business serving a wide variety of clients in multiple states.  We proudly provide a full suite of insurance options including Business, Personal, Professional, Life and Marine coverages.
People enjoy being able to speak with owners and the agency remains in close touch and accessible for client's and broker's needs, problem solving and advice.  We pride ourselves on the individualized service we have and always will provide to our clients.
The owners and professionals of Parsons & Associates, Inc. are very proud of the past 85 years and the many clients we have had the pleasure of serving. We very much appreciate your business, as well as the many referrals you have passed on to us over the years.  As always, referrals are the greatest compliment you can bestow on us and we look forward to many more over the years!
So, again, thank you as we look forward to the next 85 years of personalized insurance protection. For additional information see us at www.parsonsinsurance.com.
Sincerely,
Charles R. Parsons, CIC        Robert M. Parsons, CIC            John C. Parsons II, CIC, CPIA, AAI
Chairman                              President                                Executive Vice President
https://www.parsonsinsurance.com/wp-content/uploads/601547_662906670388619_695207558_n.png
180
180
JCParsons2
https://www.parsonsinsurance.com/wp-content/uploads/download-1-300x136.png
JCParsons2
2019-05-14 08:29:00
2019-02-05 08:29:00
Parsons & Associates, Inc. 85th Anniversary