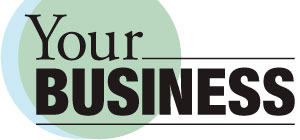 Yes, some employees sell pajamas, but this article is about employees who work in their pajamas. Since the COVID-19 pandemic, much of America's workforce is working from home, often referred to as telecommuting. But working from home actually has its advantages. According to Gallup—a management consulting company that helps leaders improve their employee strategies—the most engaged workers are those who spend 60 to 80% of their week (or three to four days) working from home, and a minority of their time in the office. The latest technology has made the experience more satisfying by creating a seamless interaction between the employee and persons with whom business is conducted. When the workforce returns to the office, will we see an increase in employees who telecommute?
If your workforce does allow for a level of telecommuting, employers should be aware of complications that come with it. One of these is the matter of the workers' compensation administration. The traditional employer-controlled workplace does not apply at the employee's home. Legal standards have had to evolve for compensable injuries in the private home.
Home-based employees easily alternate between work-related and personal activities throughout the day. A worker's injuries should only be found compensable when they occur during the employee's regular work hours, and while the employee actually is performing employment duties. For example, injuries that occur while taking a short break, getting something to eat, exercising or using the bathroom, should not be compensable as they are when the employee is in a place controlled by the employer. There are tools for tracking remote staff's time and productivity, but some employers and employees may find these too intrusive with Big Brother overtones.
This will necessitate some type of telecommuting standards of operation for the employer and employee to agree upon. It would not be unreasonable for the employer to inspect the private home to be certain there are no safety hazards that could lead to injury. And don't forget that information privacy protection, and federal and state labor standards, continue to impact employees working from home.
When the workforce returns to the office, will you allow your employees to continue to telecommute? Give us a call to discuss how this might affect your business. You are important to us and we are here to help you.
https://www.parsonsinsurance.com/wp-content/uploads/logo-yb-5.jpg
140
300
Web Admin
https://www.parsonsinsurance.com/wp-content/uploads/download-1-300x136.png
Web Admin
2020-06-14 20:42:14
2020-06-14 20:44:59
The pajama employee