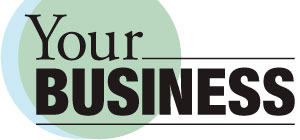 Social media: Make sure you have a plan
Social-media platforms (e.g., Facebook, Twitter, LinkedIn, YouTube) commonly are utilized to educate and inform current and prospective customers about your business and its products. They provide quick and effective means to reach your audience. However, it's imperative to be wary about how you use these platforms.
Before you launch your next social-media campaign, you need to make sure your business has a social-media plan and the appropriate cyber liability coverage. There are three common mistakes businesses make when they use social media:
Being insensitive. Pay attention to politics and current events in order to ensure your social-media updates aren't insensitive. Given the current climate surrounding us, be mindful about posting anything that could be perceived as a joke about people's health.
Constant focus on products, services. Social media allows you immediate access to your clients—usually right to their fingertips. If you frequently post advertisement-like updates that only promote your business, you risk scaring your current and prospective customers away. Follow the 80/20 rule: 80% of your content should focus on your customers (i.e., their needs or problems); 20% should be about your company.
Not sharing. Read your clients' social-media posts and share their content with your other clients. This will help you engage with your client base and encourage discussion.
Most importantly, have an open dialogue with anyone at your company who manages your social-media channels. Anyone with access to those channels should be using common sense when writing, editing and publishing a post for social media. It's vital that they consider everything objectively and move cautiously. Social media is immediate and unforgiving—it only takes one set of eyes to see an off-color joke, or an insensitive comment, or even just a misspelling. In a time when everyone is connected, it's important that you are connected, too. If you have doubts about a social-media message, don't post it. And, before you launch a social-media campaign, give our agency a call. There are insurance coverages (e.g., general liability, umbrella, media liability), available that offer social-media protection. There also are cyber security policies that can help protect your business, too. We want to help you.
https://www.parsonsinsurance.com/wp-content/uploads/logo-yb-5.jpg
140
300
Web Admin
https://www.parsonsinsurance.com/wp-content/uploads/download-1-300x136.png
Web Admin
2020-06-14 20:43:14
2020-06-14 20:45:20
Social media: Make sure you have a plan