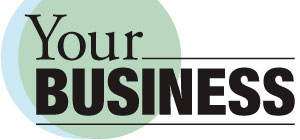 Prepare yourself. This article is going to get messy with animal rot and plant decay—sour milk, wilted lettuce, rancid fruit, decomposing fish. This unique exposure—relevant to a restaurant, bakery, food processor, warehouse, dairy, florist, cannery, meat packer, pharmaceutical, grocer or delicatessen —is not addressed sufficiently by the standard property policy. However, it can be insured with the right policies and forms.
First of all, events that damage property on the premises (e.g., fire, vandalism, vehicles) and subsequently lead to spoilage can be covered with an appropriate cause of loss form under a property policy.
Next, loss of power resulting from physical damage to property located off the premises can be insured with the Utility Services–Direct Damage endorsement. The cause might be an earthquake at the generating plant, a fire at the transformer, an explosion at the substation or transmission lines downed by wind or vehicles.
And, since neither of these first two coverages will respond to the breakdown of refrigeration equipment or its power source, the Spoilage Damage coverage and the Utility Interruption coverage of the equipment breakdown policy may be needed to embrace the entire spoilage risk. And, sometimes, you can get a comprehensive spoilage endorsement that includes both mechanical breakdown and power outage as covered perils.
If you have perishables, give our office a call—you're going to need some help to contain the stink if your business experiences a spoilage event.
https://www.parsonsinsurance.com/wp-content/uploads/logo-yb-4.jpg
140
300
Web Admin
https://www.parsonsinsurance.com/wp-content/uploads/download-1-300x136.png
Web Admin
2019-11-23 10:22:56
2019-11-23 10:30:46
Something stinks