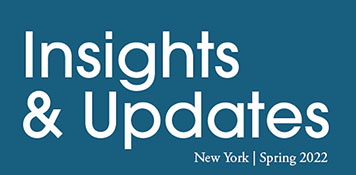 Renters need to protect their homes
Renters need to protect their homes
As a renter, there are responsibilities that you should consider that will help you protect your home. From theft and burglary to frozen pipes and snow (and all the things in between), here are some tips that you can use to ensure that you, your family, your pets and your property are kept safe:
Meet your neighbors. Strive to have— at least—a cordial relationship with your neighbors. Of course, this may be difficult if a neighbor is unwilling or otherwise unpleasant, or if you don't have any. But, when you have even the simplest relationship with them, they can provide additional surveillance for suspicious activity, property
Buy a safe. Safes provide additional security to important belongings like personal identification (e.g., birth certificate, Social Security card, passport), jewelry, money and anything else that's irreplaceable. And, many home safes are water- and fireproof. So, these items will be less likely to be Renters need to protect their homes damaged from leaks, floods, smoke and fire.
Travel with caution. Don't post online that you're away (or for how long)— and consider ways to appear that you're home. Ask friends or neighbors to watch your property and to collect your mail. Leave a light on a timer that could deter trespassers. And, unplug electronics to avoid potential fires. On your luggage, don't put your home address on the tags—these are rolling advertisements that you aren't home to anyone who sees it.
Be observant. Look for signs that you or your home are in danger: Change the batteries in your smoke and carbon monoxide detectors; check the locks on doors and windows; look for leaks that could cause water damage and for access points used by rodents; and pay attention for dangerous scents like gas, smoke, mold and sewage.
Buy renters insurance. Before you move in, purchase renters insurance to start on the first day of your lease. While it won't cover damage to the structure itself, it will cover damage to your property that's inside the structure, including theft. If your rental unit becomes uninhabitable, it also may cover hotel expenses. Before you move in, purchase renters insurance to start on the first day of your lease.
Give us a call. After an emergency, call 911 first. Then, give us a call so we can help you. And, talk to us ahead of time so we can ensure that you have adequate coverage for your belongings. We look forward to hearing from you.
https://www.parsonsinsurance.com/wp-content/uploads/logo-insights-11.jpg
175
356
Web Admin
https://www.parsonsinsurance.com/wp-content/uploads/download-1-300x136.png
Web Admin
2022-04-05 13:29:02
2022-04-05 13:29:02
Renters need to protect their homes