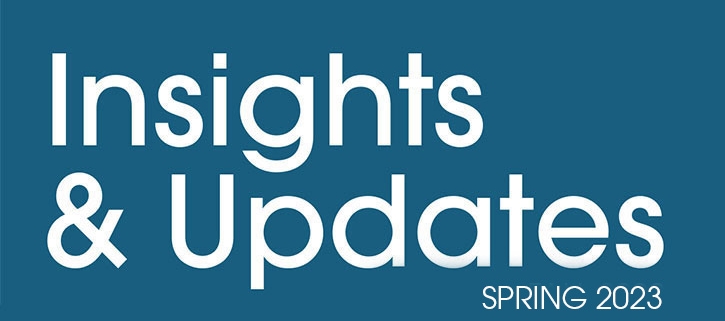 Inflation, construction & homeowners insurance
Inflation, construction
&

homeowners insurance
All homeowners should brace themselves for sticker shock next time their homeowners policy is up for renewal. Inflation's effects on the construction industry and the broader economy extend to premiums charged on insurance policies. While it may cost more now, the increases protect you from being underinsured later. Your homeowners insurance policy is structured to cover the costs related to damage to your home. These include the costs to repair the damage, replace lost items, and costs of temporary accommodations, if necessary.
All these expenses have increased in the last two years, forcing insurance companies to increase the premium on your insurance policies. Should you need to file a claim for repairs, your policies do not include unlimited coverage.
Within the policy are limits reflecting the amounts you originally chose for coverage. These limits need to be increased to ensure that your policy would cover everything as you would expect following major damage to your home. The limits need to increase to adapt to drastic expected increases in the costs of repairs and rebuilding homes.
The Commercial Global Real Estate's Construction Cost Index forecasted a 14.1% increase in construction costs by the end of 2022 with labor and material costs fueling the increases. Homes are complex to insure with the costs of lumber, plumbing, roofing, HVAC systems, glass, and numerous other factors all going into the price predictors for insurance purposes.
Increased costs for all these materials and rising wages for all the necessary workers must be reflected in the coverage limits for your homeowners policy, increasing premiums in the process.
Early forecasts suggest these costs may stabilize in 2023 and 2024. The sheer number of variables that go into replacing a house still may result in certain material costs varying more than expected, although a more stable market should limit the overall increases in future replacement costs. Similar factors go into the pricing of automobile insurance coverage, causing those premiums to increase significantly in the previous two years.With insurance pricing based partly on data from previous years, premium increases may continue to increase at a rate that may shock you and your family.
While carriers of all sizes in the state are increasing their premiums to reflect the increased costs, you should still call us to discuss your options and find a policy that best fits your needs.
https://www.parsonsinsurance.com/wp-content/uploads/logo-insights-14.jpg
355
725
Web Admin
https://www.parsonsinsurance.com/wp-content/uploads/download-1-300x136.png
Web Admin
2023-03-14 06:11:49
2023-03-14 06:11:49
Inflation, construction & homeowners insurance