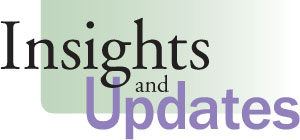 Finish this sentence: 'Click it or …'
Did you say, '… ticket'?
We have all seen and heard the public awareness campaigns on television, the radio, billboards and those portable electronic safety signs on the side of the road warning commuters to wear a seat belt. If you don't wear a seat belt, you will be ticketed by law enforcement. You may know the campaign, but do you know the law? Who is required to wear a seat belt and what is the penalty for failing to do so?
New York state law requires all drivers and front-seat passengers, regardless of age, to wear seat belts. Children under the age of 16 must wear seat belts when they are in the front seat or the back seat. Children under the age of four must ride in safety seats. However, passengers over the age of 16 are not required by law to wear a seat belt in the back seat.
The penalty for a seat belt or car seat violation is a fine of up to $50. If the violation is for a person under the age of 16, the driver receives a maximum fine of $100 and three driver violation points upon conviction.
Do you have a question about seat belt laws, or how other car safety features may make you eligible for a discount on your car insurance? Give our agency a call. We'll be happy to review your auto insurance policy with you.
https://www.parsonsinsurance.com/wp-content/uploads/logo-insights-5.jpg
140
300
Web Admin
https://www.parsonsinsurance.com/wp-content/uploads/download-1-300x136.png
Web Admin
2020-01-07 16:17:08
2020-01-07 16:17:11
Seat belt laws