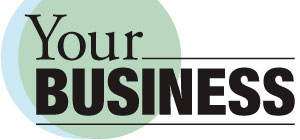 How to protect your vacant properties
Vacant properties need to be tended to almost as much as ones that are in use. Vacant or not, issues with your commercial property can occur quickly, so it's best to be proactive.
When it comes to your vacant properties, here are some things to keep in mind to protect it:
Many criminals look at vacant properties as easy targets. Investing in good security for your vacant property will save you a lot of time, money and unwanted stress. This will prevent things like vandalism, theft and other illegal activities from happening on
your property.
While left unattended, your vacant property may start to become contaminated by mold, groundwater, improperly stored chemicals and more. Not only does this create an environmental hazard—leaving you susceptible to massive fines—but it can be costly to clean and may leave parts of your property irreparable. Instead of ignoring this, make an effort to keep your property free of toxic materials and contamination.
U.S. fire departments responded to an average of nearly 30,000 vacant building fires from 2011-15. Half of those building fires were intentional, compared to 10 percent of all structure fires. Fires are especially common on vacant properties due to faulty wiring, trespassers, arsonists and more. In addition, vacant properties often are full of flammable materials, and fire systems are likely to be turned off.
You're probably thinking, "How do I make a vacant property look occupied?" There are plenty of ways to do this. You could hire security to monitor the building; keep exterior lights on at night; keep parking areas and sidewalks free of snow or ice in the winter; etc.
Caring for a vacant property is no easy task. You still have responsibilities, and you still have work to do. If you have any questions regarding the insurance protections of your vacant properties, give us a call.
https://www.parsonsinsurance.com/wp-content/uploads/logo-yb-4.jpg
140
300
Web Admin
https://www.parsonsinsurance.com/wp-content/uploads/download-1-300x136.png
Web Admin
2019-11-23 10:20:08
2019-11-23 10:31:26
How to protect your vacant properties