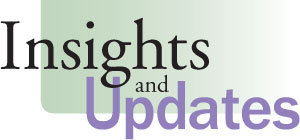 When operating a boat, you need to make sure you take necessary steps to keep yourself, your passengers and others safe. New York state implements laws and regulations that aid boat operators to take these steps. First, you need to make sure your vessel is registered. You can do this at any Department of Motor Vehicles office. You also must take a boater safety course. Until 2019, only those born after May 1, 1996, were required to take such a course, but after the passage of Brianna's Law—which passed after a preteen girl was killed in a boating accident—that requirement will be expanded yearly until everyone is required to take the course, beginning in 2025. If you fail to take the course, you will be fined $100-$250. Make sure to keep the certificate of course completion with you when you are boating, as it is required in order to operate your boat. If you are only renting the boat, only those under 18 must have taken the course.
There are other steps you need to take to keep you, your family and friends safe while on the water. First, have enough life vests for everyone on board—a requirement by New York state law. Additionally, for some vessels, all passengers must be wearing a life vest while on board. Second, you need to have visible distress signals, such as flares, so you can signal if you need help. Depending on the type of boat you are operating, there is other specific equipment you must have on board, which can be found on the New York Parks, Recreation, and Historic Preservation website.
In addition to taking a boater safety course and taking safety precautions while out on the water, be sure to purchase boat insurance. This is not a requirement in New York, but just like when you drive a car, there is a risk of an accident and/or property damage. Without insurance, you could be on the hook for thousands of dollars should you have a boating accident. Boat insurance also can protect you from others' negligence. Give us a call today so we can find the right coverage for your boat. We look forward to hearing from you.
https://www.parsonsinsurance.com/wp-content/uploads/logo-insights-6.jpg
140
300
Web Admin
https://www.parsonsinsurance.com/wp-content/uploads/download-1-300x136.png
Web Admin
2020-07-14 10:17:02
2020-07-14 10:17:03
Boating safety