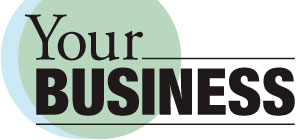 Workers working from home

Twenty four percent of U.S. workers did some or all of their work from home in 2015, according to the U.S. Department of Labor's Bureau of Labor Statistics. While you may have considered the savings for your business if you switch some of your workforce to telecommuters or offer them flexible hours, have you considered the insurance implications if you have staff working from home?
It's important to check with your at-home workers to ensure they have the proper insurance coverages on their renters or homeowners insurance policies. Many homeowners policies provide only a limited amount of coverage for business-related exposures. A homeowners policy may cover a maximum of $2,500 for business equipment in the home and $500 for equipment away from the premises. A stolen business credit card, a power surge that causes the loss of important computer data and a lawsuit over a business-related matter are not covered. You need to make sure your business insurance policies will cover the costs if your worker has a loss in his or her home.
Remote locations increase the chance of your business being hit by a cyberattack. Make sure your at-home workers are updating their computers with all your company's software updates, are using strong passwords and are following your company's rules for protecting any personal information your business may have on file. And, consider purchasing a cybersecurity insurance policy that also covers employees working off-site.
Are your at-home workers meeting with clients in their homes rather than in the office? You may want to reconsider this practice. When company business is held on personal property, you open your company up to a number of possible liability lawsuits (e.g., dog bites, falls and other injuries).
To decrease the likelihood of a workers' compensation claim caused by a "workplace" injury in a worker's home, it might be beneficial for your office to supply your at-home personnel with proper office equipment (e.g., desk, chair and computer). Ergonomic equipment is less likely to cause back, neck and eye strain.
If you have at-home or flex-hour employees, let our agency know. We can review all your business-insurance policies to make sure all your employees are covered (not just the ones working in your building). We also can help you identify potential coverage gaps between your coverages and those of your employees to help you close the disparities.
http://www.parsonsinsurance.com/wp-content/uploads/logo-yb-2.jpg
140
300
Web Admin
http://www.parsonsinsurance.com/wp-content/uploads/ParsonsLogo3.png
Web Admin
2017-12-11 00:35:05
2017-12-13 02:21:23
Workers working from home