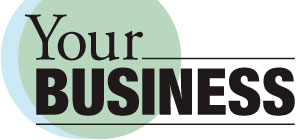 The Consolidated Omnibus Budget Reconciliation Act, or COBRA, requires group health plans to offer continuation coverage to covered employees, former employees, spouses, former spouses and dependent children when group health coverage would otherwise be lost due to certain specific events. COBRA sets rules for how, and when, continuation coverage must be offered and provided; how employees and their families may elect continuation coverage; and what circumstances justify terminating continuation coverage.
The federal COBRA program applies to all group health plans that provide medical; dental; vision; or prescription drug coverages. COBRA affects employers with 20 or more employees (including part- and full-time employees, regardless of whether they participate in the health plan). "Employees" can include self-employed individuals, partners and independent contractors, if they are eligible to participate in the group health plan.
When an employer provides group health coverage to an employee and his or her dependents, the group health plan is required to provide a general notice within 90 days describing COBRA rights. When certain qualifying events occur, the employer is required to notify the group health plan within 30 days and provide a notice of continuation of coverage within 14 days to the employee or beneficiary.
The employee or qualified beneficiaries are required to notify the group health plan when the following qualifying events occur: divorce, legal separation or a child's loss of dependent status under the plan. COBRA requires continuation of coverage to be provided from the date of the qualifying event for a period of 18-36 months for the covered employee and/or qualifying beneficiaries. The period of continuation is determined based on the type of qualifying event. Employees terminated for gross misconduct are not eligible for continuation of coverage. Group health plans can provide the continuation of coverage at a reduced or no cost to the qualifying beneficiary and the maximum amount that can be charged is 102 percent of the premium.
New York state continuation coverage applies to employers with fewer than 20 employees. It allows an employee to continue group health-insurance coverage for up to 36 months, regardless of the reason that the person lost eligibility for coverage. An employee of an employer with over 20 employees who has exhausted coverage under federal COBRA may extend their group coverage up to an additional 18 months under the New York state continuation coverage, providing a period of 36 months. The employee is responsible to pay up to 102 percent of the premiums for the entire 36-month period.

http://www.parsonsinsurance.com/wp-content/uploads/logo-yb-2.jpg
140
300
Web Admin
http://www.parsonsinsurance.com/wp-content/uploads/ParsonsLogo3.png
Web Admin
2017-12-11 00:32:41
2017-12-13 02:21:31
What is COBRA?