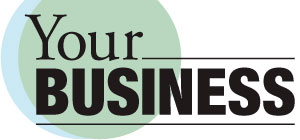 When catastrophe strikes, are you covered?

In the summer when it's sunny and warm, it's easy to forget to prepare for when it's not. But, that's exactly when you should prepare.
Natural disasters, such as hurricanes and tornados, can render a business helpless. Wind and rain can knock out power for weeks. Flooding and other sources of water damage can spoil inventory. Damaged inventory and equipment will need to be repaired or replaced. The most severe losses can be attributed to the interruption of your business and the revenue that is lost.
Business insurance is a necessity to protect your business from financial destruction. It can limit your losses in the event of a natural disaster or other catastrophic event. New businesses have different needs from established ones and your coverage should grow as your business grows. Various types of insurance will be needed for your particular business.
A few common types of business insurance include:
Property coverage—this will protect your building and/or business personal property in the event it is damaged by such perils as fire, windstorm or earthquake.
Flood coverage—this policy will protect your property against the peril of flood or mudflow.
Business interruption coverage—this pays lost income, continuing expenses and extra expenses while damaged property is being repaired or replaced.
Crime coverage—this will help you recover from the many ways your money and property can be taken from you.
General liability coverage—this protects your business against lawsuits resulting from bodily injury, property damage, intentional torts and advertising. There are other exposures that may require coverage for professional liability, employment practices liability, directors and officers liability, fiduciary liability, liquor liability, cyber liability and more.
Business owners coverage—this comprehensive insurance policy will provide coverage tailored to meet the individual business needs. Liability and property coverage are included to meet the basic insurance requirements.
http://www.parsonsinsurance.com/wp-content/uploads/logo-yb-1.jpg
140
300
Web Admin
http://www.parsonsinsurance.com/wp-content/uploads/ParsonsLogo3.png
Web Admin
2017-05-02 11:07:19
2017-05-02 11:09:52
When catastrophe strikes, are you covered?