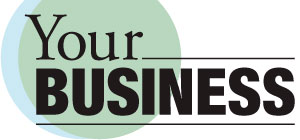 Small- to medium-sized businesses should be familiar with a Business Owners Policy, or BOP—an affordable policy that includes property and liability coverage. It's a smart way to go if you are running a seasonal business, small food or retail store. (Though as businesses grow in size or complexity and take on greater risks, insurance companies may require more sophisticated ways to make sure we are covering your business' risks.)
If your business is the type that winds down after summer—or maybe it gears up for the colder months—now is the time to take an inventory of your equipment and property. Comparing your assets before and immediately after your business has been shuttered will help you make sure it's all in good condition (and still there!), but it also keeps you up-to-date, organized and it will help you assess necessary upgrades that will keep your business profitable during its busy time. Make sure the inventory is detailed with dates and worth of each item and include any notes that might help you recoup the value of any loss that could occur.
And back to the BOP … a few policy options are available with a BOP from which a seasonal business could benefit. A seasonal increase in limit provision will provide coverage for your inventory during the busy season, and it will provide coverage for when your business has its highest amount of inventory. Small restaurants can purchase spoilage coverage for perishable food kept on premise when utilities are interrupted and food spoils. Another consideration for situations like the interruption of power or communication is utility services coverage, for both direct damage and business income loss. Also, the breakdown of equipment, such as heating/air conditioning units, boilers, machinery and computers can be covered with equipment breakdown protection coverage. You don't want your business to go down during the most profitable time of the year, nor do you want to suffer a surprise that happened during the slow time. Give us a call; we can help make sure your business is covered no matter what the season.
http://www.parsonsinsurance.com/wp-content/uploads/logo-yb.jpg
140
300
Web Admin
http://www.parsonsinsurance.com/wp-content/uploads/ParsonsLogo3.png
Web Admin
2015-12-28 09:20:18
2015-12-28 17:38:31
BOP'n with the seasons